Moving furniture is not at all an easy task and requires precision, knowledge, experience and proper skills to move furniture properly without any damage. If you are looking for a good furniture delivery London services then nothing is better than Brawny Movers in London Ontario. We are a professional furniture delivery London Ontario firm which can help you in all possible way to move your furniture's safely.
We are also the first London moving company to allow customers to conveniently book movers through our website and while multiple competitors have tried to adapt our services and marketing, they lack what makes Brawny Movers the best:
How we will protect your furniture while moving
Covering with best packing materials
We use special and specific packing materials to cover your furniture's to protect them from any possible damages like scratch or breakage which can happen. Generally the most common mistake people do while moving their belongings is that they don't pack there furniture properly. They use things like cardboard boxes, tapes or other things which are not effective in protecting your furniture from any possible damage. We are a professional furniture delivery service in London Ontario and uses packing materials like:
Bubble Wrap
Sofa and mattress covers
Plastic stretch wrap
Sealable plastic bags
Corrugated cardboard sheets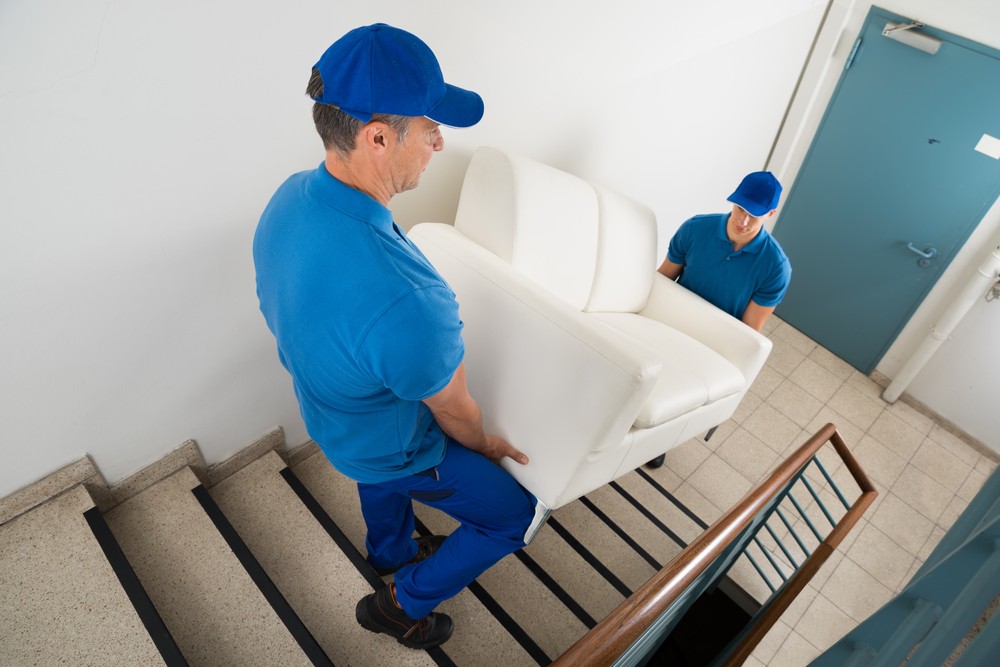 Preparing furniture for packing
Cleaning of furniture is very important before you pack them with anything. As dust and other debris can damage the furniture. Also you would have recently cleaned your house where you are shifting and you don't want to make it dirty again with your old dirty furniture. Thus it's better to clean it so when you are opening it again in a clean atmosphere you don't make it dirty again.
Dismantle Furniture in Advance
Some furniture is huge and need to be dismantled in order to shift. You need professional tools and equipment's to dismantle it and make it more portable to transport. You need to remove bed frames apart and remove other things. Any furniture which in your knowledge can be dismantled and transport must be transported accordingly. This makes them to move more easily and comfortably.  Following are some tips you can follow to dismantle your furniture on your own:
Use an owner's manual to know how you can dismantle your furniture.
You can use special sealable pouches to hold and keep safe the screws and other necessary bolts of the dismantled furniture. Try not to lose this hardware as sometimes they are custom made and you will not find other like that anywhere.
Be very careful while drilling as it is a very dangerous task. Always beware while using drilling machines and be sure where you have to drill as there is no coming back after that.
Drilling must be done slow and with precision. And you should not harm the screws in any way.
Go easy with the drill when dismantling and reassembling. You don't want to risk stripping the screws. Make sure you lower the torque setting and use the correct size drill bit for the job.
Consider dismantling furniture the day before to save time on moving day.
Wrapping the furniture perfectly
Bubble wrap and plastic sheeting are two of the best tools at your disposal when it comes to safely moving your furniture. Use bubble wrap to protect delicate wood pieces. Plastic wrap or specially designed plastic sofa covers should be used to protect your upholstered items. In a pinch, old blankets or packing blankets will work. It is also a good idea to use corrugated cardboard sheets in between wooden pieces. This adds extra protection and helps prevent gouges or scratches while furniture is on the truck.
Bubble Wrap is also ideal for protecting glass table tops and mirrors. Consider taping a giant "X" on the item first using painter's tape so, if it does break, it will be less likely to shatter. Wrap the glass or mirror completely, paying special attention to the corners. Finish by placing the item between two sheets of corrugated cardboard.
Conclusion
If you want the best furniture delivery service in London Ontario then Brawny Movers is the best option for you to do that. We are a professional moving service firm which has huge experience in this field. Contact us today for cheap movers London professionals who will help you to move without any much hassle.