If you also want to remove the frustrated job of furniture assembling then Brawny Movers is the best option for you. We are a professional furniture assembly London firm who has experts and professional working with us. We will help you save your time and money both as both can get wasted if you try on your own to assemble any furniture.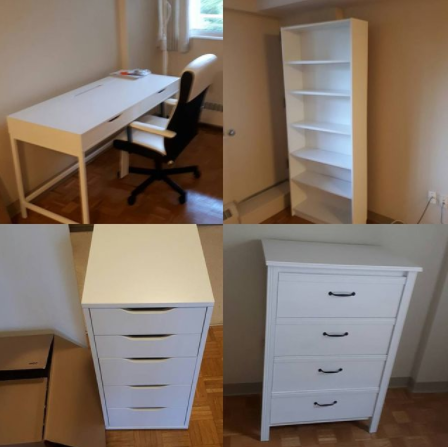 Why choose our professional furniture assembly service in London, ON?
There are many reasons to choose our professional furniture assembly London services. We make your work more easy and less hassle free and much more great reason to choose us. Following are some reason to choose our professional furniture assembly services:
Saves your time
When you choose us we ensure that the work is done by professional and with experienced professionals. People who have been doing this job for quite a long time. They make sure that your work is done on time and with efficiency. You can literally save a lot of time of yours by choosing us and we make sure your precious time is not wasted.
Experience
The more experience the person is the more they will be efficient in their job and that means the more quality they will be able to give in the task given by you. There are many challenges in this job and one needs proper experience to handle all types of furniture. Thus choose our furniture assembly services London and be tension free. Also there are no liability issues.
We don't need second chance
Furniture assembly London Ontario professional have already read the entire instruction book from inside out.
We can easily understand what the instructions say and make sure that they set it up right the first time. Everyone knows the hassle of understanding the instruction book!
If you want the job done right, then the experts can achieve it. No more assembling and disassembling when a part fits wrong.
We have the tools for the job
If you really think you are qualified enough to assemble your furniture on your own then just once try it. There are different bolts which needs different equipments to loosen them. Not everyone has these equipments and also don't have proper training to use them. When you choose our furniture assembly services London then this issue will not rise as we are equipped enough to assemble any furniture of our clients and with ease.
Conclusion
Brawny Movers London, Ontario is a moving company that only employs quality movers in order to provide a better moving and furniture delievery services. Our moving company actively services London, Ontario including all 42 districts/neighborhoods and the surrounding area. Contact us for hiring professional furniture assembly London or moving services.